Meet the Team
Elisse Peck
Elisse Peck
Senior Director of Catering


Growing up in Napa, Elisse stared her career in hospitality working at four & five star luxury resorts. At Napa Valley College, she excelled in Accounting courses and thought Finance would be her calling, but after a 6 month experience in an office environment she knew her enthusiasm was in hospitality. Determined to grow and find the best fit, Elisse spent time working in a multitude hotel departments including Spa, Front Office, Reservations, Sales, Conference Services and Wedding and Events. Elisse found her home in leadership roles where she exercises her passion for cultivating an ambitious and driven team, dedicated to creating unforgettable moments for our guests!
(844) 472-9467
Katie Records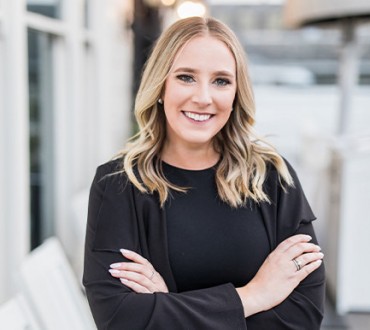 Katie Records
Event Services Manager
Originally from the Bay Area, Katie was introduced to the hospitality industry after graduating from UC Santa Barbara when looking for her first job. Knowing nothing about conferences or events, she accepted a position at a luxury resort as an event coordinator and quickly found her love for creating memorable experiences. After managing weddings and corporate events for 2 years, Katie found her way back to Northern California and continued creating experiences for guests both internationally and in the Napa Valley. She has been managing events in Napa for over 4 years and is passionate about curating a unique and meaningful celebrations.
(844) 472-9467
Amber Petersen
Amber Petersen
Event Services Manager
After graduating from UC Davis, Amber fell in love with event planning as an event coordinator in a small restaurant. Since then, she has moved on to work at one of the largest hotels in San Francisco, planning corporate events and conferences. With such a passion for events, she even held a second job at a catering company working throughout the Bay Area. Now in the beautiful wine country, she is thrilled to be surrounded by such a beautiful landscape. Amber loves to make planning an event feel effortless and fun! She is excited to be a part of the amazing Silverado Weddings Team who help to create unforgettable moments.
(844) 472-9467